Bay Cruise led by The Marine Mammal Center, Nov 4th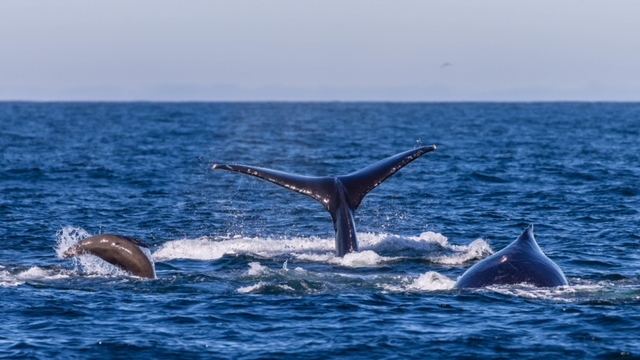 Bay Cruise led by The Marine Mammal Center, Nov 4th
Note***a portion of proceeds will go to the Marine Mammal Center***
Tideline invites you to join us on a cruise of the San Francisco Bay Area with a marine biologist from The Marine Mammal Center. Our guide will take you to locations around the Bay and under the Golden Gate Bridge where marine mammals call the Bay their home. We'll keep an eye out for California sea lions, Pacific harbor seals, dolphins and whales, as well as our local harbor porpoises, a species that has returned to the bay after a 60-year absence.
The educator will be Laura Gill, a marine biologist and Public Programs Coordinator at The Marine Mammal Center. Laura oversees many of our educational programs like tours and exhibits onsite, and has a strong background in the marine sciences as well as previous experience leading programs on the SF Bay as a former staff member at the Aquarium of the Bay.
Charter Times:
Departing Cavallo Point at 9:45am (SOLD OUT)
Returning to Cavallo Point at 11:15am (SOLD OUT)
*****
Departing Cavallo Point at 11:30am
Returning Cavallo Point at 1:00pm
(Returning to Berkeley at 1:30pm)
sold out
The Marine Mammal Center is leading the field in ocean conservation through marine mammal rescue and rehabilitation, scientific research, and education. Marine mammals are ecosystem indicators, and the health of these animals provides insights into human and ocean health threats. Together, we will learn what we can do to support our local marine mammals and become stewards of our shared ocean environment.