Whale Watching at the Golden Gate, May 4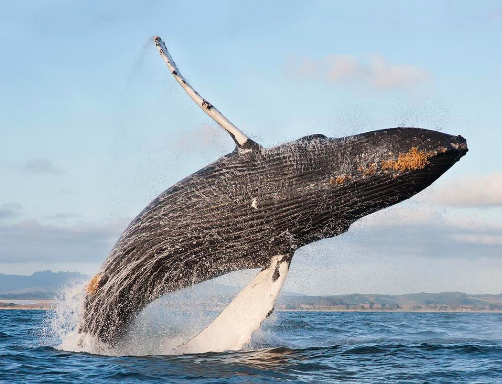 Whale Watching at the Golden Gate, May 4
Its Humpback Whale Season in the Bay, now through end of June.
Tideline will depart Berkeley Marina at 12:30pm and SF, Pier 1.5 at 1:00pm and will cruise along the scenic San Francisco Waterfront toward the Golden Gate. We will post around the Golden Gate, which is the perfect viewing area for whale watching. We will return to Pier 1.5 at 2:30pm and Berkeley Marina at 3:00pm.
Tideline vessels are equipped with restrooms, inside and outside seating and beverage service (beer, wines and sodas).
What to Bring
Warm Clothes, jackets, hats and gloves (waterproof)

Comfortable non-slip shoes

Food and beverages of choice

Sun protection

Cameras

Binoculars